Palo Santo Incense Sticks
Regular price
Sale price
$11.00 USD
Unit price
per
Sale
Sold out
Sagrada Madre Incense
Handmade from 100 percent sustainable Palo Santo wood. These incense sticks feature a unique style of dipping and rolling creating a thicker stick with longer lasting burns. 
Includes 8 Sticks
We offer 3 versions including:
Palo Santo and Sandalwood: The powerful union of sandalwood and Palo santo, blends two ancient sacred smudging woods together, balancing the energy of the Andes and Himalayas by bringing all to the center. Some of these benefits are believed as follows: Mental clarity, natural relaxant, and purification of the spirit by generating harmony.
Palo Santo with Champa: This combination of Palo santo and champa flowers from India forms an incense that provides a sweet woody aroma, believed to promote love, peace, tranquility, wellbeing, light, happiness, balance and harmony, for use in purifying and preparing spaces for meditation and relaxation.
Palo Santo: Lighting a Palo Santo incense stick is a sacred and purifying act. Palo Santo has been used by ancient cultures for millennia to increase the feeling of calm and well being and attract positive healing and harmonious energies to any space, and to all who come in contact with its aroma.
Shipping & Returns

we ship USPS and shipping is calculated at check out
Share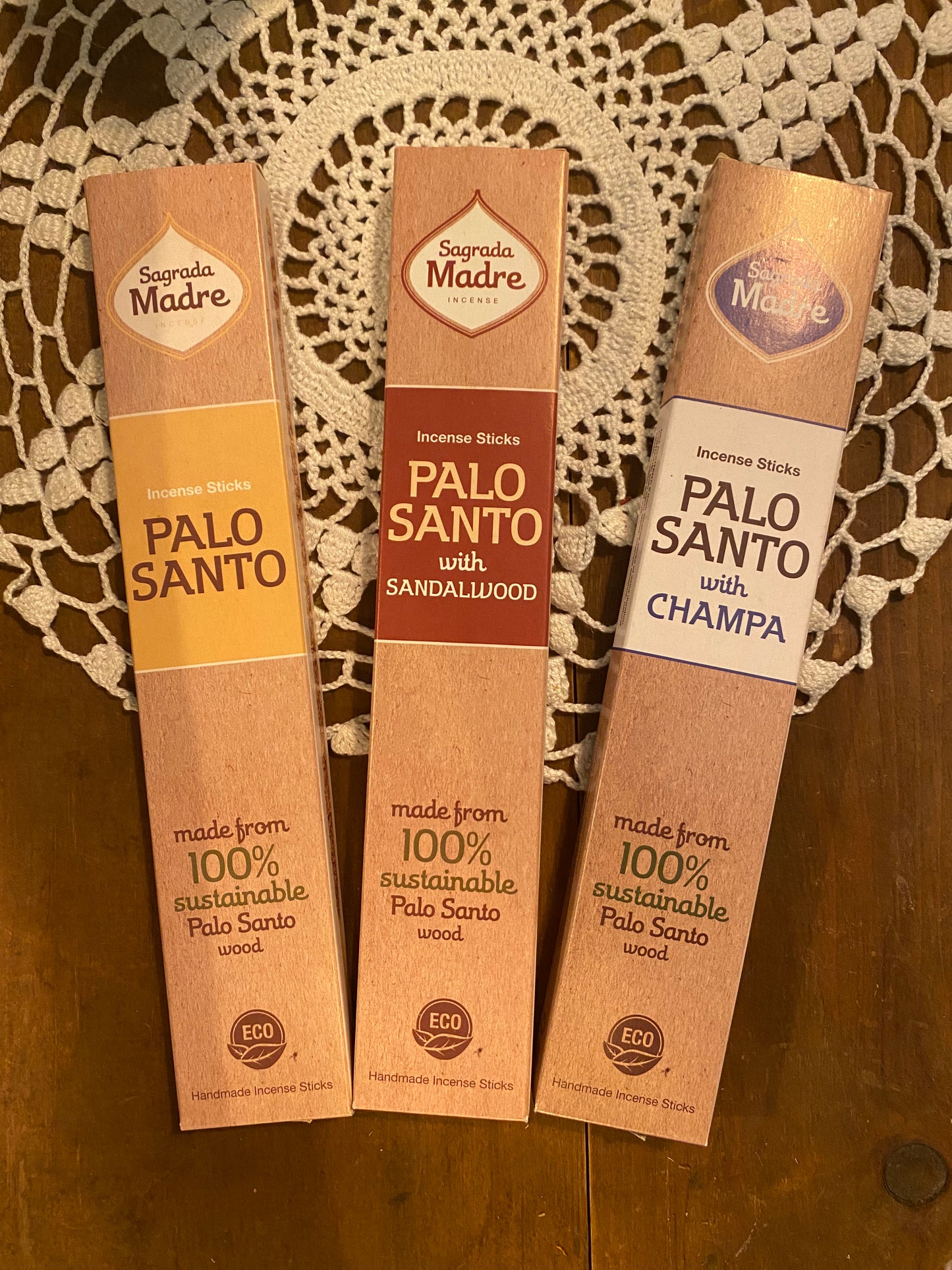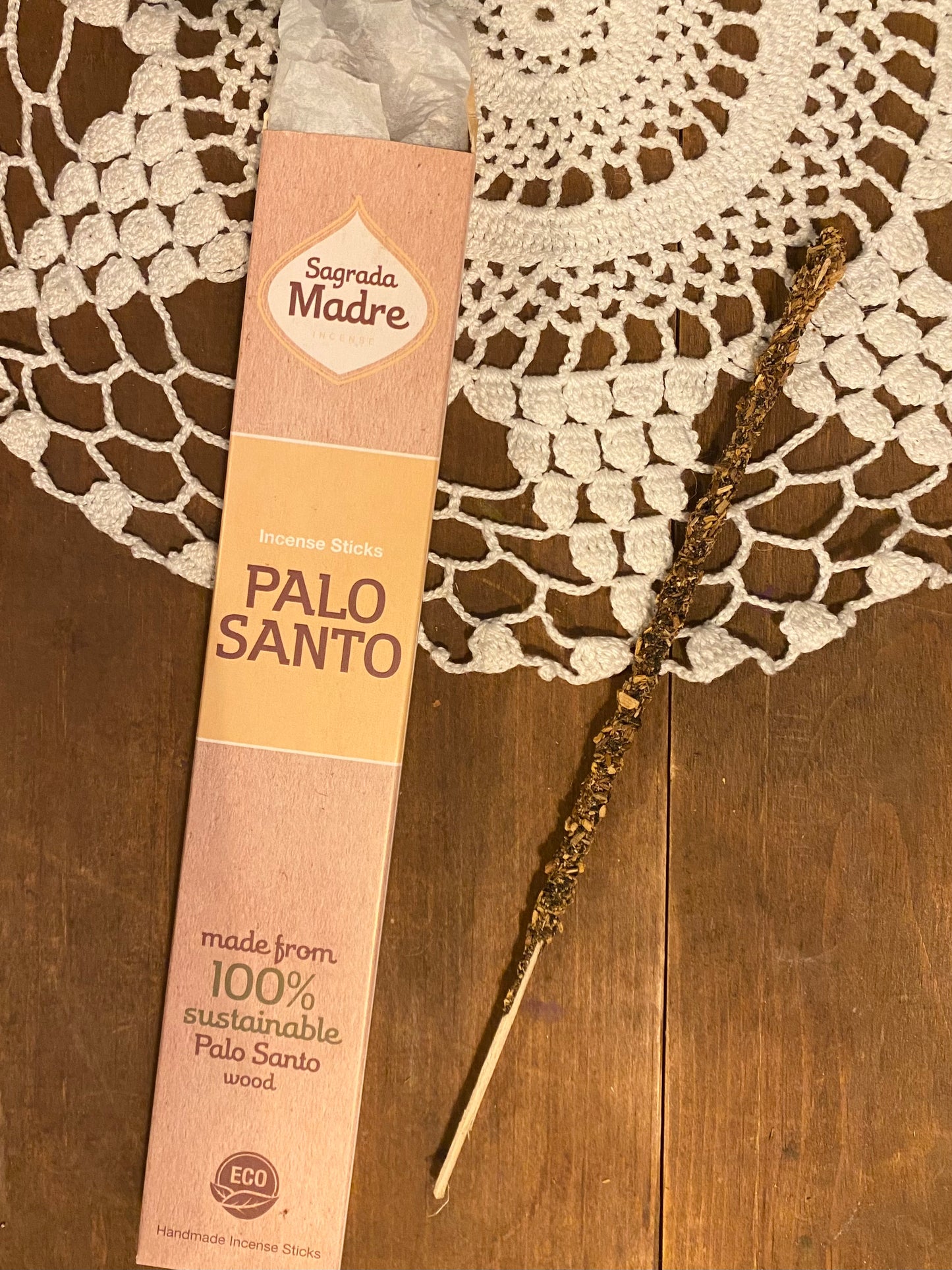 All sales are Final!

Please make sure that you check the measurements carefully before purchasing .